News & Events
Hao Bo, Chairman of ZHENGCHANG Group, accepts an exclusive interview with British Magazine 《Milling & Grain》
Date:2020-08-15
As one of the world's leading providers of feed equipment, storage equipment and complete system solutions, ZHENGCHANG focuses on providing stable and reliable equipment, engineering and services for China's feed industry, and has made a great contribution to the development of the world feed industry.
As the helmsman of the "Century-old Store", Hao Bo, chairman of ZHENGCHANG group, has always adhered to the core concepts of focus, innovation, integrity and quality service to continuously enhance the influence of ZHENGCHANG in the world feed field.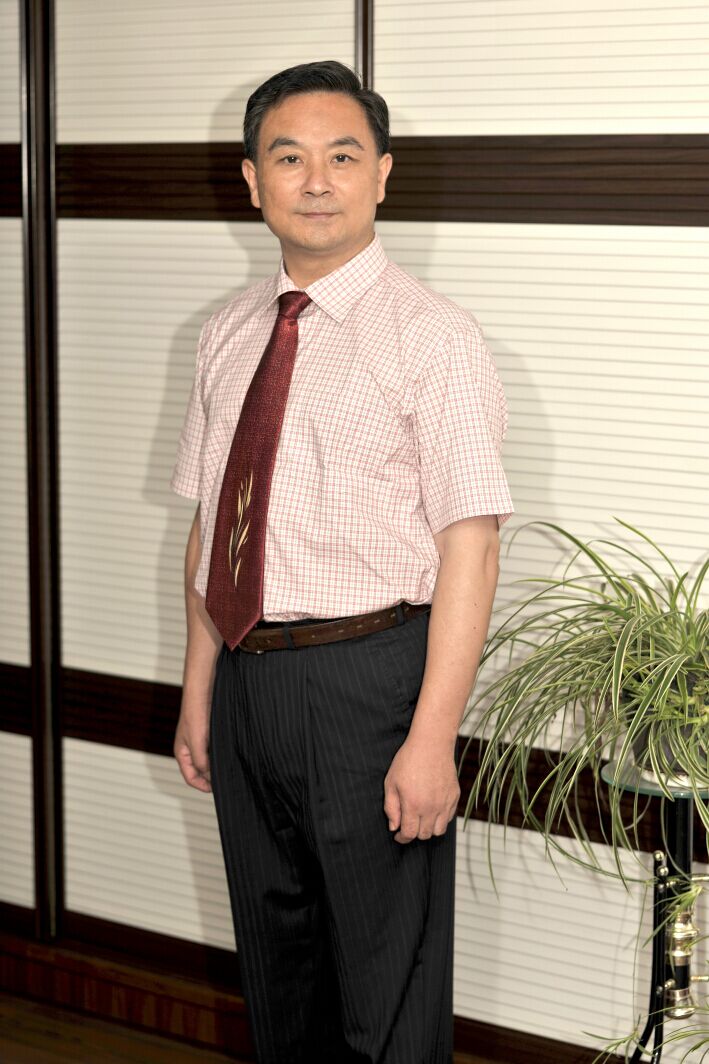 1)How did you come to be involved in this industry and work for ZHENGCHANG?
I worked in Liyang grain machinery factory (the predecessor of ZHENG CHANG group) in 1972, and was recommended by the company to study in Zhenjiang agricultural machinery college (now renamed Jiangsu University) in 1977. After graduation, I began to work as a basic workshop worker, and then stepped up to the post of workshop director, deputy factory director and factory director step by step from technician.
After becoming the director of the factory, I realized that with the tide of China's reform and opening up, the continuous improvement of the Chinese people's living standards will definitely require strong development support from the feed industry. Pay attention to the development of the feed industry and the research and development of feed industry products. I firmly believe that only by focusing on the industry and focusing on innovative manufacturing products can the company grow and develop.
In 1992, in order to better respond to the entire market and the rapid development of customers, we took the initiative to innovate, from a single grain machine enterprise to a rapid rise, developed into a ZHENGCHANG grain machine factory, ZHENGCHANG complete engineering company, ZHENGCHANG accessories Comprehensive companies such as factories and other economic entities.
On this higher platform, we are constantly seeking self-breakthroughs and increasing the strength of scientific research to drive the economy and develop high and new technologies. In two years, it has developed into an economic entities including four major pillar industries including feed machinery, complete sets of projects, farming and animal husbandry feed, oil and fat chemical industry, and more than 10 professionally manufactured feed industrial equipment that can provide more than 200 series and more than 300 patented products to thousands of domestic customers. ZHENGCHANG developed and manufactured high-efficiency aquatic shrimp feed and feed engineering equipment, livestock and poultry feed engineering equipment and complete premix production equipment and domestic advanced material silo production and drying equipment, which has solved the problem in depth and breadth of equipment support for the development of the feed industry.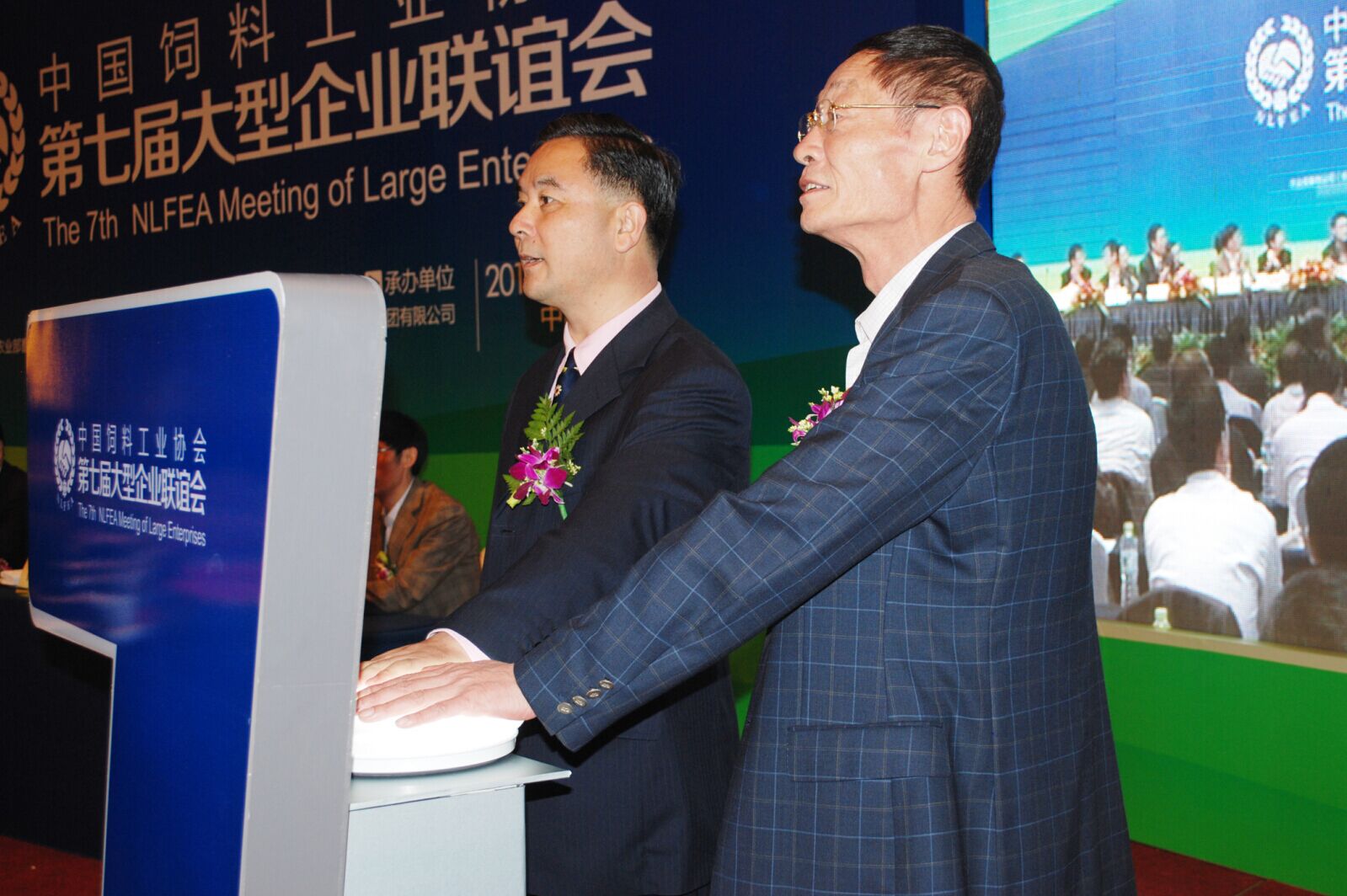 Gao Hongbin, Vice Minister of China's Ministry of Agriculture, Chairman of China Feed Association, and Hao Bo,
Chairman of Jiangsu Zhengchang Group jointly launched the start-up device for the 7th Large Enterprise Association
2)What do you think makes your company an industry leader in its field?
We always adhere to the value of customers as the basis of development, help customers make good feed, and adhere to the mission and culture of the company to help partners achieve long-term success. So far, we have provided more than 3,520 seats for more than 80 countries around the world. Quality feed engineering lays a solid foundation for customers to win the market;
We have always adhered to the principle of serving customers with integrity and responsibility. Last year, a customer who had cooperated for 39 years thanked us and said: In the 39 years of cooperation with ZHENGCHANG, has never failed us once, whether its equipment, engineering or service. Reassuring.

We always insist on continuous product, process innovation and R&D investment, and the annual investment in R&D costs exceeds 6% of the marketing amount. A professional R&D team of nearly 100 people promotes the more efficient development of the entire feed equipment; at the same time, we also carry out extensive industry cooperation. In 1998, we acquired CPM granulator factory wholly-owned by American in China. In 2006, European Fuborg sealing technology and other core technologies achieved the most complete, stable and reliable stand-alone equipment in the industry.

We have a professional global service team backed by sales teams all over the world. ZHENGCHANG can provide impressive delivery time and delivery quality in the same industry.
Chairman Hao Bo(4th from left)followed China President Xi Jinping attended the 6TH Meeting of BRICS in Brazil.
ZHENGCHANG made an investment in setting up a company in Brazil for the manufacturing of feed machinery, storage silo projects
and biomass engineering project in South American Zone.
3)What do you see as a possible challenge that the industry may face over the next five years and how will your company play a part in prevention or solving it?
In the future, the entire feed industry will develop in the direction of large-scale, professional, refined, and intelligent; and there are few service providers that can provide large-scale professional projects, and at the same time solve the lack of products for the automation and intelligent management platform of the entire large-scale project , Resulting in high operating costs of the entire feed factory and weak market competitiveness, all of which have become bottlenecks and challenges for the development of the entire industry;

Faced with such challenges, we always insist on customer-oriented, actively carry out research on cutting-edge technologies and products, and always make our technology and products lead the industry for 5~10 years. We have developed a series of large-scale high-end intelligent equipment and advanced Production technology, these leading equipment and processes have been applied in many large feed mills, which has solved many development pain points and helped customers achieve extraordinary results;

At the same time, we also constantly upgrade our service system to make the service of the entire company more professional and more refined, and become the most loyal and reliable partner of our customer development.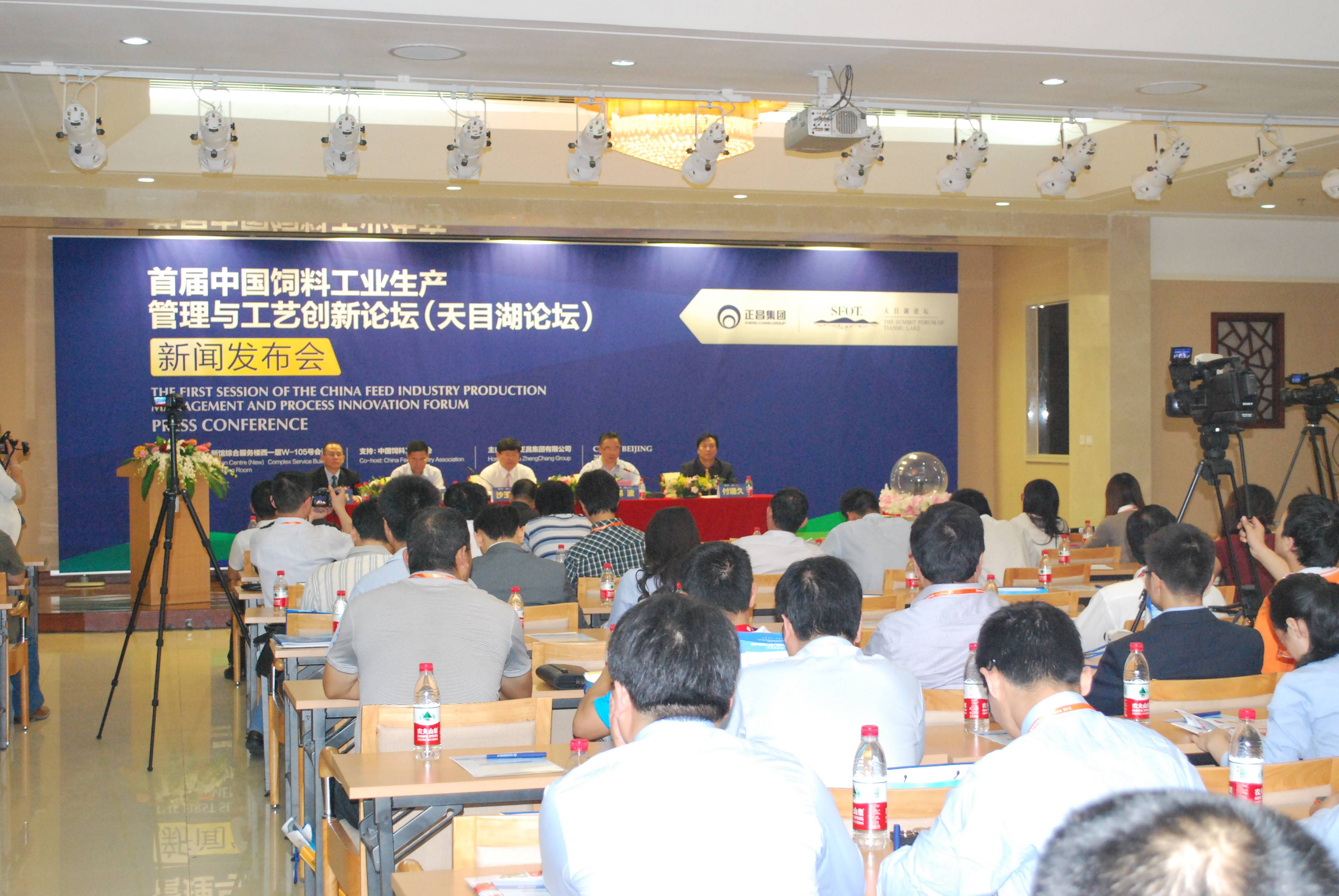 The First China Feed Industry Production Management and Process Innovation Forum(Tianmu Lake Forum Press Conference)
4)How do you think food and feed production companies can work together to help create a sustainable food future for the world?
I think our ultimate goal is to improve the quality of human life, which is also the mission of our ZHENGCHANG people;

In the entire industrial chain from raw materials to food, we provide many services for feed enterprises and food enterprises: from raw material storage, to the provision of core equipment of feed and the engineering;

As the source of industrial feed for various animals, through our advanced process equipment, high-quality feed is produced to ensure the green, safe and healthy feed.

5)Has COVID-19 affected ZHENGCHANG in any way, in terms of running your business or working with customers?
As a global company, in the face of this epidemic, our international market business sales have also been greatly affected,
But we also adjusted our operations and services at the first time. On the one hand, we did our best to ensure the construction progress of many projects under construction in the international market.

On the other hand, we have strengthened the network services for domestic and foreign customers. At present, we provide our customers with professional services through various network forms (network meetings, network training platforms) to help our customers get through the impact of the epidemic;

6)Do you think it is important to see more young people coming into the fold of businesses such as yours?
For sure! We recruit hundreds of outstanding young people from all over the world every year. We have recruited a lot of local people in our factory in Brazil. In the future, we will recruit more professional young people in Vietnam, India, and Europe. At the same time, we also welcome more young partners join us and develop together with us.