News & Events
ZHENG CHANG SPHG8000c raw material extruder won a municipal prize
Date:2018-07-27
During Liyang 2017 staff science & technology innovation competition, ZHENG CHANG SPHG8000C raw material extruder won the Liyang staff top 10 scientific & technology innovation prize.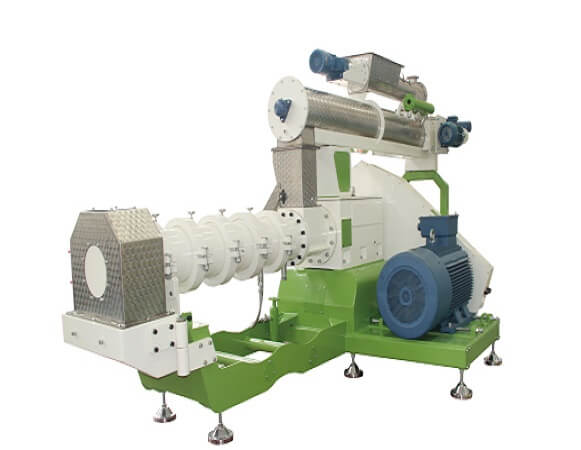 The campaign is organized by 7 departments such as Liyang general trade union and Municipal Science and Technology Bureau, etc. It was selected by trade unions at all levels in the city, and through a series of strict preliminary evaluation and review procedures, to identify the final top 10 staff science & technology innovation achievements. The 10 achievements are innovative achievements made by the employees promoting the development of the industry, and with higher recognition and influence.

SPHG8000C raw material extruder was invented by ZHENG CHANG in 2016, suitable for processing raw materials like corn, soybean, soybean meal. It can be also used for the extrusion and detoxification of oil cake, the extrusion of keratoprotein of feather and the treatment of other materials. By expanding the raw materials at high temperature, we can extend the storage time of raw materials, increase the digestibility of animals, save feed, and reduce the cost.

Nowadays, the gap between the global fish meal output and the feed industry demand is enlarged. It is of great strategic and economic significance to replace animal protein like fish meal by using vegetable protein like soybean. The development of SPHG 8000C raw material extruder has reduced its dependence on imported large material extruder and has good social benefits.

As the leader of the Chinese feed machinery industry, Century-old ZHENG CHANG has been committed to creating a "happy production line" for its customers. It is closely related to the innovation driven strategy, constantly promoting the construction of innovative talent team, taking the market as the guidance, accelerating the R&D and application of new products and new technologies, and continuously improving the innovation ability and level of enterprises, to contribute to the sustainable development of the industry.